Creative Design is an award winning design firm specializing in model home merchandising. We have been in business since 2006 and currently work with several national home builders. Our design team has over twenty years of experience in model merchandising and all our designers have design degrees from CIDA accredited universities. Our number one goal is creating designs that will connect with your buyers and help you sell more homes. We stay on top of the ever-changing trends in color and design by attending national furniture markets, networking with other design professionals, and staying active in organizations, such as ASID and Color Marketing Group. Our collaborative design team has won numerous local and regional industry awards for interior merchandising excellence.
Leslie Groff – President
Leslie started her career in the field of interior design as a design consultant with Norwalk Furniture in Dallas, Texas in 1994. She went on to work for a model home merchandising firm in 2000 and has been in the model merchandising field ever since. With a bachelor's degree in Business from Texas A&M University and over eighteen years of experience in model home merchandising, Leslie has found her niche. Her natural design ability, coupled with her business background has enabled Leslie to grow Creative Design into one of the top merchandising firms in Texas. She has cultivated many strong relationships in the home building industry and has served as a board member on the Sales and Marketing Council for the Home Builders Association of Greater Dallas. Leslie is proud to have worked with some of the same clients for over 18 years. She spends most of her free time with her wonderful husband, Greg and their two lovely girls, Madeline and Julia.
Martha Odell – Design Director
Martha began her career in Dallas in 2004. Born in London, England she spent her childhood years overseas, then moved to the States where she attended Texas Tech University earning her bachelor's degree in Interior Design with a minor in Architecture. Her personal passion for residential design makes the model home merchandising field a perfect fit. She takes great pride in customizing her design work according to her client's specific needs and requirements. Martha's creativity, congeniality, and enthusiasm energize all of her work. She loves spending her days off with her husband, Jerad and their two young children, Faith and Ethan.
Megan Calmes – Sales Executive
Megan graduated from UNT in 2009 with a Bachelor's degree in Home Furnishings Merchandising and a minor in Business. She brings over ten years of sales experience to Creative Design. With her passion for customer service and interior design, Megan will ensure that our clients are well taken care of from beginning to end and beyond of the sales journey. In her free time, she enjoys traveling with her husband, trying new restaurants, listening to Crime Junkie podcast, reading the book of the month from Reese Witherspoon's book club, and watching reruns of Golden Girls episodes. Other members of the Calmes family include a yorkie, Texas, and a pretty cool rescue cat, Cooper.
Meghan Elliott  – Designer
Meghan started her career as a Designer with Creative Design in 2020 and brings several years of experience as a project manager and engineer prior to entering the interior design field. She trained and worked as a model home merchandiser with a distinguished design firm based out of Orange County, California before relocating to Fort Worth, Texas with her family in 2020. She aims to create unique yet welcoming spaces by accentuating and highlighting the features of the space while instilling character and personality into her designs. She believes in attention to detail and proper preparation to create a smooth enjoyable process and experience for the client from beginning to end. Meghan enjoys spending her free time baking, taking trips to California and England to visit family and spending time with her husband Kris, their son Miles and their two dogs, Lili and Luigi.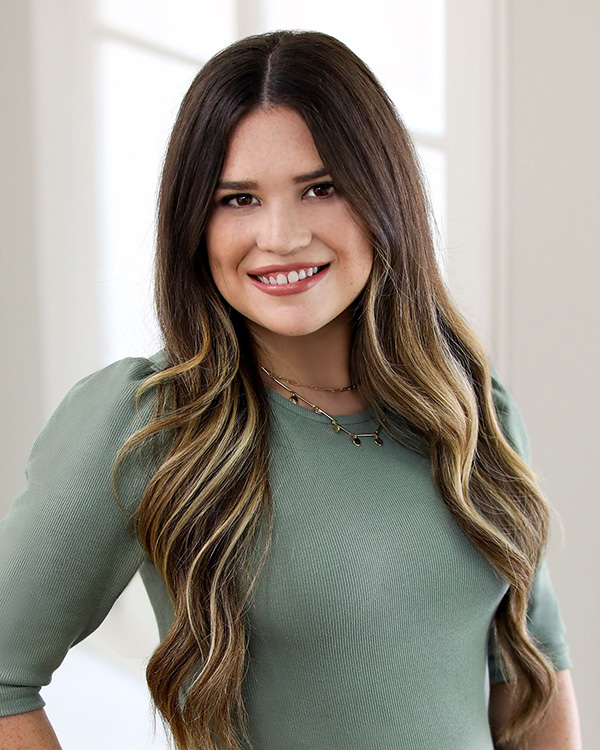 Emily Gunn – Designer
Emily joined the Creative Design family in January 2020 after graduating with a Bachelor of Art in Design Management from the University of North Texas. Born and raised in Texas, Emily is passionate about creating welcoming, functional, and warm spaces for both native and new Texans. When she isn't designing, Emily is hanging out with friends, family, and her puppy, Sadie!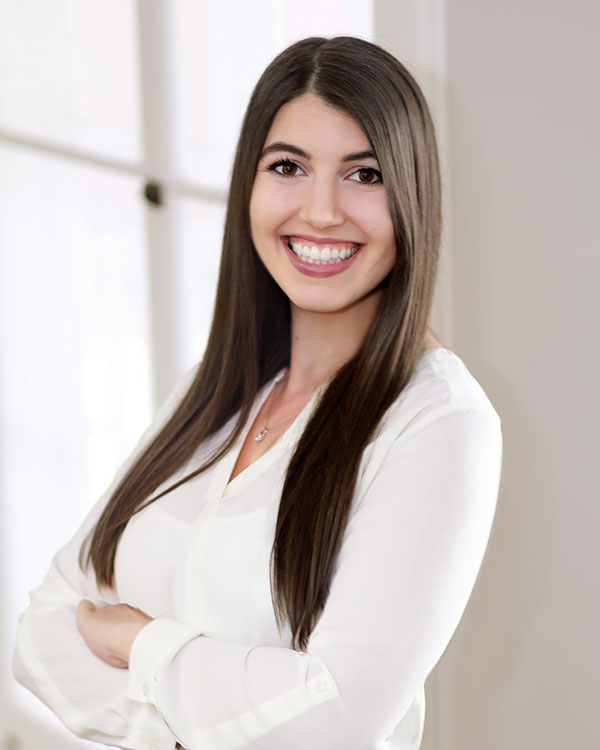 Lindsey Massen – Junior Designer
After graduating from the University of Wisconsin – Stevens Point with a BFA in Interior Architecture and a Sustainable Energy Minor, Lindsey moved to Texas to join the Creative Design team! Ever since a young age Lindsey knew interior design was for her. She spent her youth building and designing homes online. As a designer, Lindsey's goal is to create unique design solutions that are both aesthetically pleasing and functional. Lindsey's outgoing personality, attention to detail, and creativity make her a great asset to our team. In her free time, she can be found outdoors going on new adventures and exploring hiking trails. Lindsey also enjoys being creative in the kitchen and cooking new recipes.
Dani Clark – Expeditor
Dani is our hands on, behind the scenes, logistics coordinator.  While managing orders and accounts, she is also our resident photographer. Graduating from Howard Payne University with a degree in Art, she travels the world curating her eclectic style and passion for the outdoors. Although not a designer, Dani contributes to CD with her unique sense of style and love for creating beautiful spaces that matter.
Our Office Mascot – Pepe
No one employee embodies the true sense of Creative Design quite like Pepe. He has a true love for textured fabrics, plush rugs and snuggly blankets. Being office mascot takes lots of hard work and he comes in everyday with loads of tail wags ready to help or just sleep all day. Pepe can most often be found sitting in the sun at the office or snuggled in one of the designers laps. He was rescued from the streets during a model installation and he hasn't left Dani's side since.